Smart Process Mapping for SOX Process Controls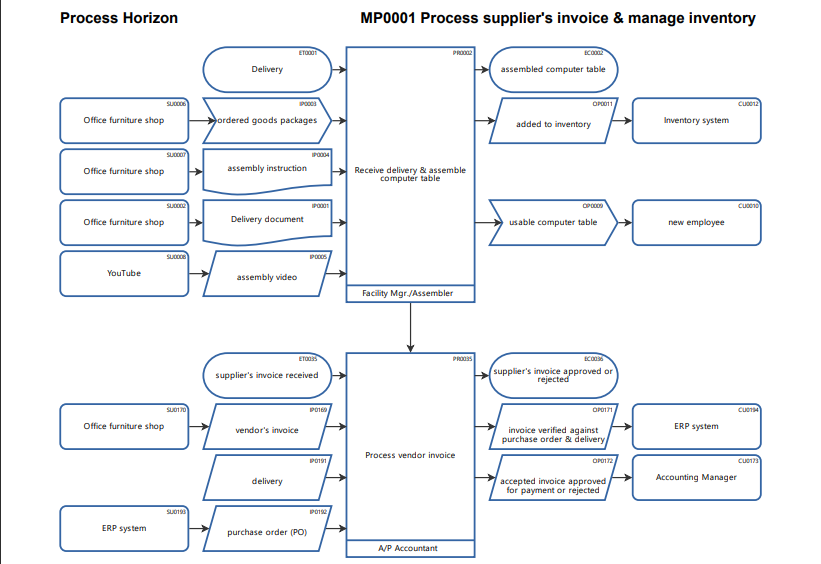 SOX controls as stipulated by the Sarbanes-Oxley Act of 20o2 are rules that can prevent and detect errors in a company's financial reporting process.  
Automated Process Design Intelligence can also support the smart definition of  e.g. SOX Process Controls within the same multilayer process model architecture.
Process Controls can be defined on a lower process level like Subprocess SP level for Processes defined at Process PR Level. Process Controls are thus always automatically linked to the related process and there is also no need for separate applications for visual Process Controls Maps and Process descriptions. Such an integrated Process Controls Layer can furthermore support specific Process Controls reports with additional controls related information for control attributes like control significance and purpose, automation level and events.
Explore the interactive web app https://processhorizon.com for SIPOC based integrated process modeling and controls definition