Many solutions to the Eight Queens problem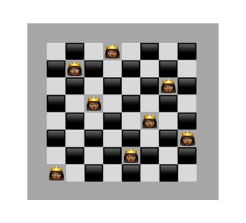 As for the Eight Queens problem, there are many solutions to your good practice process model design in support of your unique business model and goals.
Your process and process model design will be incremental from fuzzy and fragmentary at first to systematic and structural and more concrete with each process model refinement iteration.
With the Process Horizon web app tool, incremental process modeling is ideally supported by SIPOC object information instantly converted to a visual Process diagram as well as to an end-to-end Process Map generated for a suite of processes facilitating reviews and subsequent SIPOC objects modifications or changes to process hierarchy and process flow as you go until finalization.  
Explore & scamper the smart Process Horizon web app tool in free trial: https://processhorizon.com