Good audit practice with a process model based on the IIA Performance Standards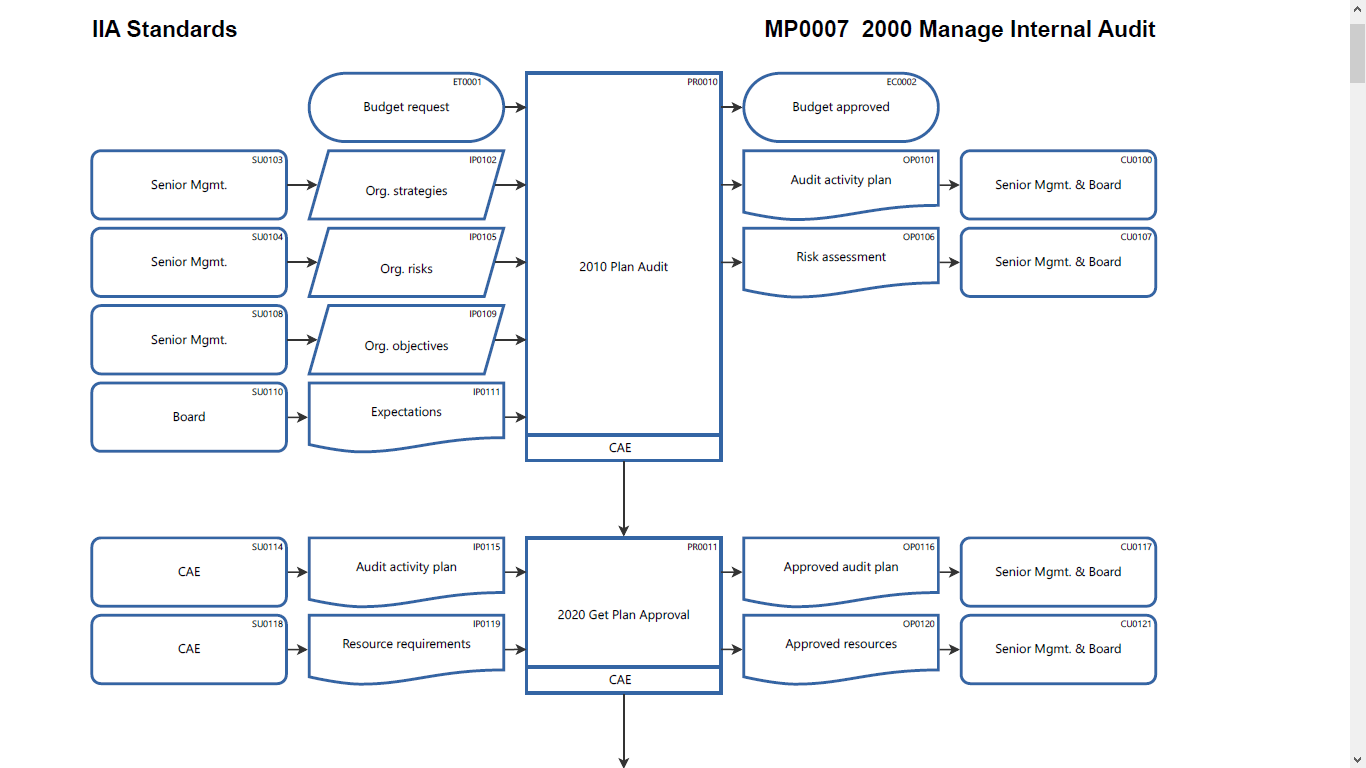 This auto visual Process Map drafted based on the Performance Standards (theiia.org) is for illustration of the SIPOC methodology only.
For consistent good audit practice, the IIA Performance Standards can be adapted to your audit mission by defining a multilayer end-to-end audit process model using the smart interactive SIPOC modeling web app https://processhorizon.com
The visual Process Map from your holistic process model documentation can be used for communication with your audit committee and external auditors as well as for training purposes.
In the https://processhorizon.com app, changes to process model objects like Supplier, Input, PROCESS, Output, Customer, Events, ProcessOwner information, etc. or rearrangements of processes in the process hierarchy or process sequence can be reflected in seconds and the process documentation in the repository (text & visual ProcessMap) will always be consistent and up-to-date.
This Automated Process Design Intelligence (APDI) tool can also be used for swift ad-hoc documentation of your vital company processes to be audited.