The recruitment process 1/2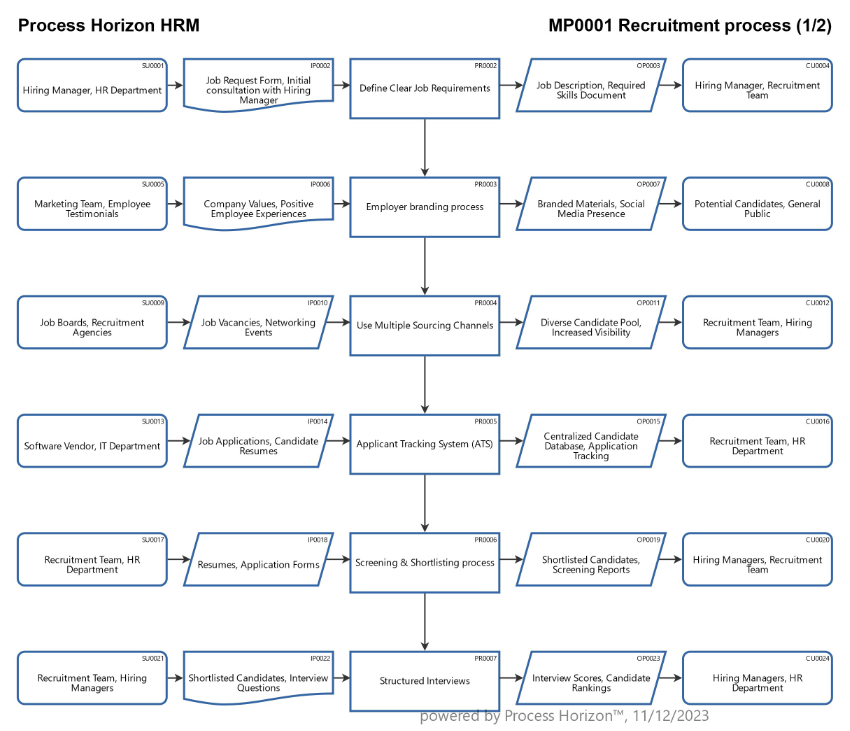 A best-in-class recruitment process is crucial for attracting top talent to your organization. It involves a series of well-defined steps and strategies designed to identify, attract, and hire the most qualified candidates.
1. Define Clear Job Requirements
Work closely with hiring managers to clearly define the job role, responsibilities and required qualifications.
Develop a detailed job description outlining key skills, experience, and cultural fit.
2. Employer Branding
Cultivate a positive employer brand through social media, employee testimonials and a user-friendly, informative careers website.
Highlight the company culture, values, and benefits to attract candidates who align with your organization's ethos.
3. Use Multiple Sourcing Channels
Utilize job boards, social media, professional networks and employee referrals to source candidates.
Partner with recruitment agencies and attend industry-specific events to connect with potential candidates.
4. Applicant Tracking System (ATS)
Implement a robust ATS to streamline the application process, manage resumes and track candidate progress.
Ensure the ATS is user-friendly for both recruiters and applicants.
5. Screening and Shortlisting
Review resumes and applications to shortlist candidates who meet the basic requirements.
Conduct initial phone screenings or video interviews to assess communication skills and cultural fit.
6. Structured Interviews
Develop a set of standardized interview questions related to the job requirements and company values.
Conduct multiple rounds of interviews with key team members and stakeholders.
Explore the smart ProcessHorizon web app for holistic automated process & data mapping AllinONE:  https://processhorizon.com