The recruitment process 2/2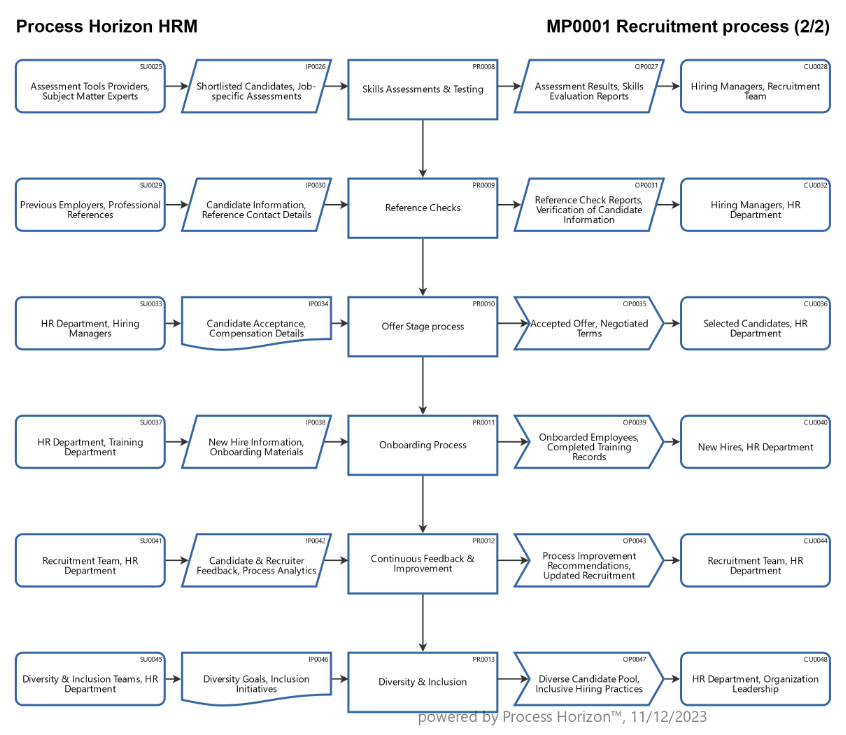 A best-in-class recruitment process is crucial for attracting top talent to your organization. It involves a series of well-defined steps and strategies designed to identify, attract, and hire the most qualified candidates.
7. Skills Assessments and Testing
Administer technical assessments, skills tests, or job-related tasks to evaluate candidates' abilities.
Use assessment tools tailored to the specific job role.
8. Reference Checks
Verify candidates' work history, skills, and qualifications through thorough reference checks.
Contact previous employers or colleagues to gain insights into the candidate's work ethic and abilities.
9. Offer Stage
Present a competitive and attractive job offer, including salary, benefits, and other perks.
Be prepared to negotiate terms to accommodate both the company and the candidate's needs.
10. Onboarding Process
Develop a comprehensive onboarding program to integrate new hires into the company culture and their roles.
Provide necessary training, introductions to team members, and resources to set them up for success.
11. Continuous Feedback and Improvement
Gather feedback from both recruiters and candidates about the recruitment process.
Analyze data to identify bottlenecks and areas for improvement, and make necessary adjustments to enhance the process continuously.
12. Diversity and Inclusion
Actively promote diversity and inclusion throughout the recruitment process.
Implement strategies to attract candidates from diverse backgrounds and ensure unbiased hiring decisions.
Explore the smart ProcessHorizon web app for holistic automated process & data mapping AllinONE:  https://processhorizon.com