The ProcessHorizon catalyst web app, an enabler for digital transformation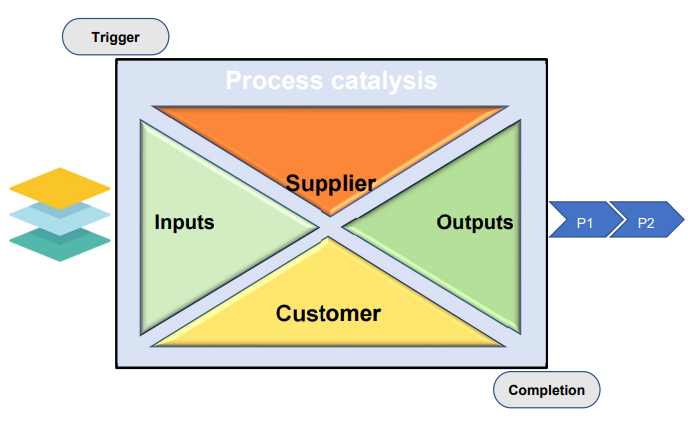 The ProcessHorizon web app is your tool for enterprise wide top-down or focused bottom-up development of a comprehensive business oriented process model in support of your existing & new business models.
Never was is it easier to design or reconfigure processes on the process hierarchy layer and the process sequence within its process flow by selecting its new parent resp. its new predecessor from the navigation dashboard and instantly get the auto generated visual process map displayed consistent with the information in the process repository.
The transformation booster of the ProcessHorizon catalyst is the visual multilayer end-to-end process map as well as insights from the repository's analytical reports.
Empower your organization with a prototype process developed iteratively within minutes using the ProcessHorizon web app. Last but least, no consultancy is required to use and leverage this intuitive & user-friendly interactive ProcessHorizon web app.
Scamper your prototype process > https://processhorizon.com