EC's Ethics by Design & Ethics of Use for Artificial Intelligence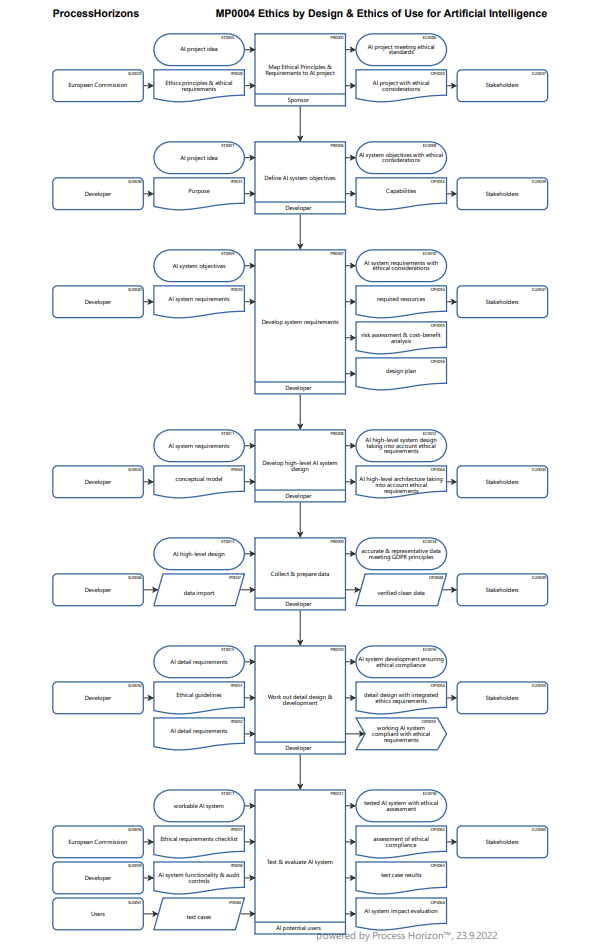 Can the guidance on Ethics by Design and Ethics of Use Approaches for Artificial Intelligence by the European Commission ensure compliance with ethics principles and ethical requirements ?
Ethical Principles and Requirements as per EC guidance
for designing, developing, and deploying and/or using AI based solutions:         There are six general ethical principles that any AI system must preserve and protect based on fundamental rights as enshrined in the Charter of Fundamental Rights of the European Union (EU Charter), and in relevant international human rights law:
1. Respect for Human Agency: autonomy, dignity & freedom
2. Privacy, personal data protection and Data governance
3. Fairness
4. Individual, Social and Environmental Well-being
5. Transparency
6. Accountability and Oversight
Do we need a governance model stipulating who should or must do the evaluation and assessment of compliance to ethics principles and ethical requirements of an AI system as e.g. managed by a data protection officer and supervised by a public data protection & information Commissioner's office  ?
Try for free the smart interactive ProcessHorizon web app https://processhorizon.com                                                                                                 for your AI process notions to a better world.