Empowerment by automated Business Process modeling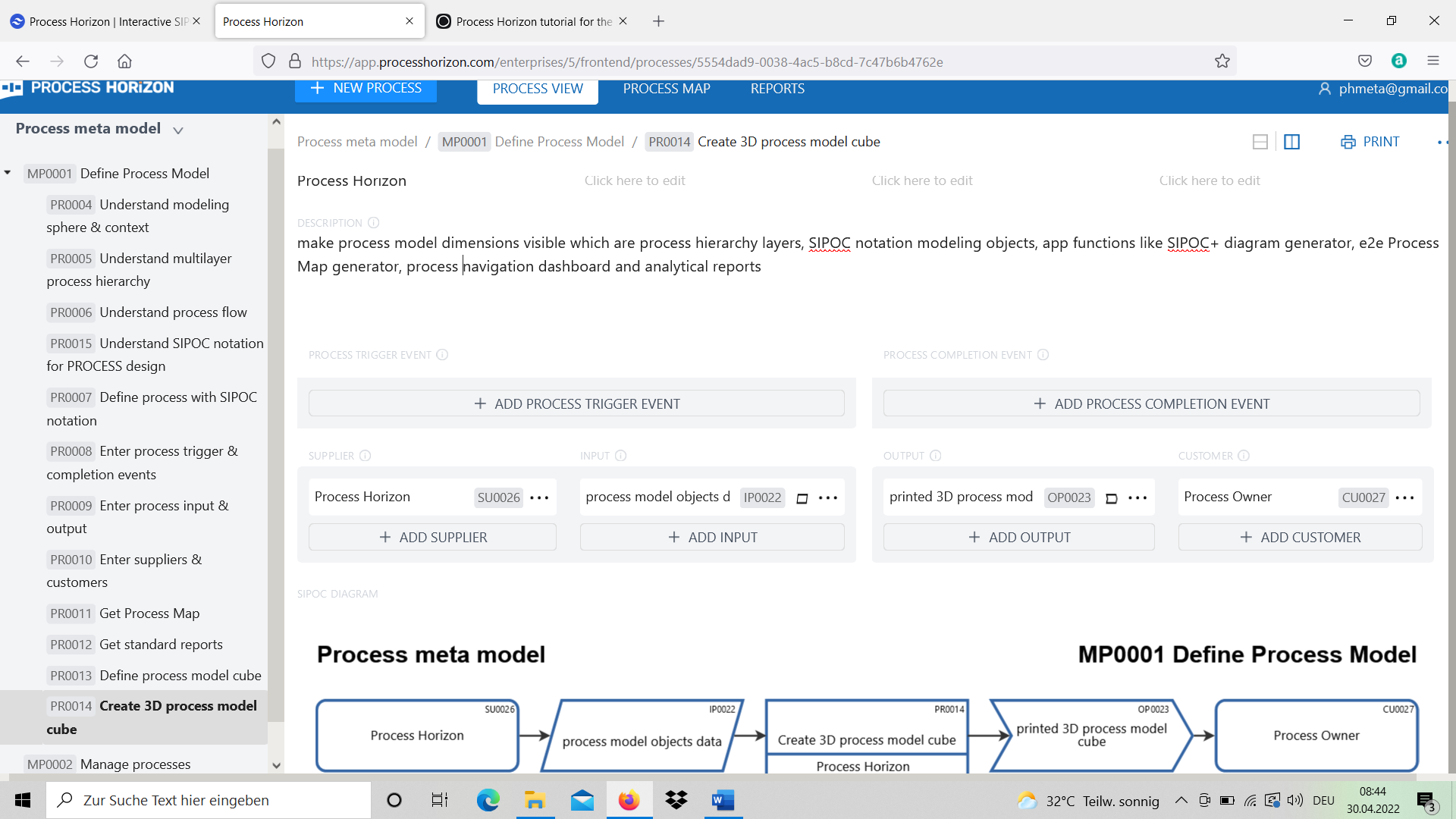 The Process Horizon web app was designed to empower you as process owner, business professional  or subject matter expert to unleash your potential to take your organization from good to great.  
An intelligent interactive web app automates process modeling e.g. by auto generation of process diagrams and end-to-end process maps from your SIPOC process definitions and is per se user-friendly and self-explanatory.  
As such the Process Horizon web app will help you to envision and model processes in fast track overdrive mode iteratively to perfection without the need for consulting and training about the modeling notation or the app use.
With the Process Horizon web app everyone can become a Process Champion or master of his processes by documenting current processes or designing new processes as exemplified by many process model drafts I have generated with this app.
And remember it's about your vital business processes in support of your business model for value delivery to your customers. All too often processes are set up from a service provider perspective leaving out the customer experience. Last but not least, context dependent there is always a better way of doing it.  
Envision your notions of change: https://processhorizon.com