How to design your own process model based on a sandbox model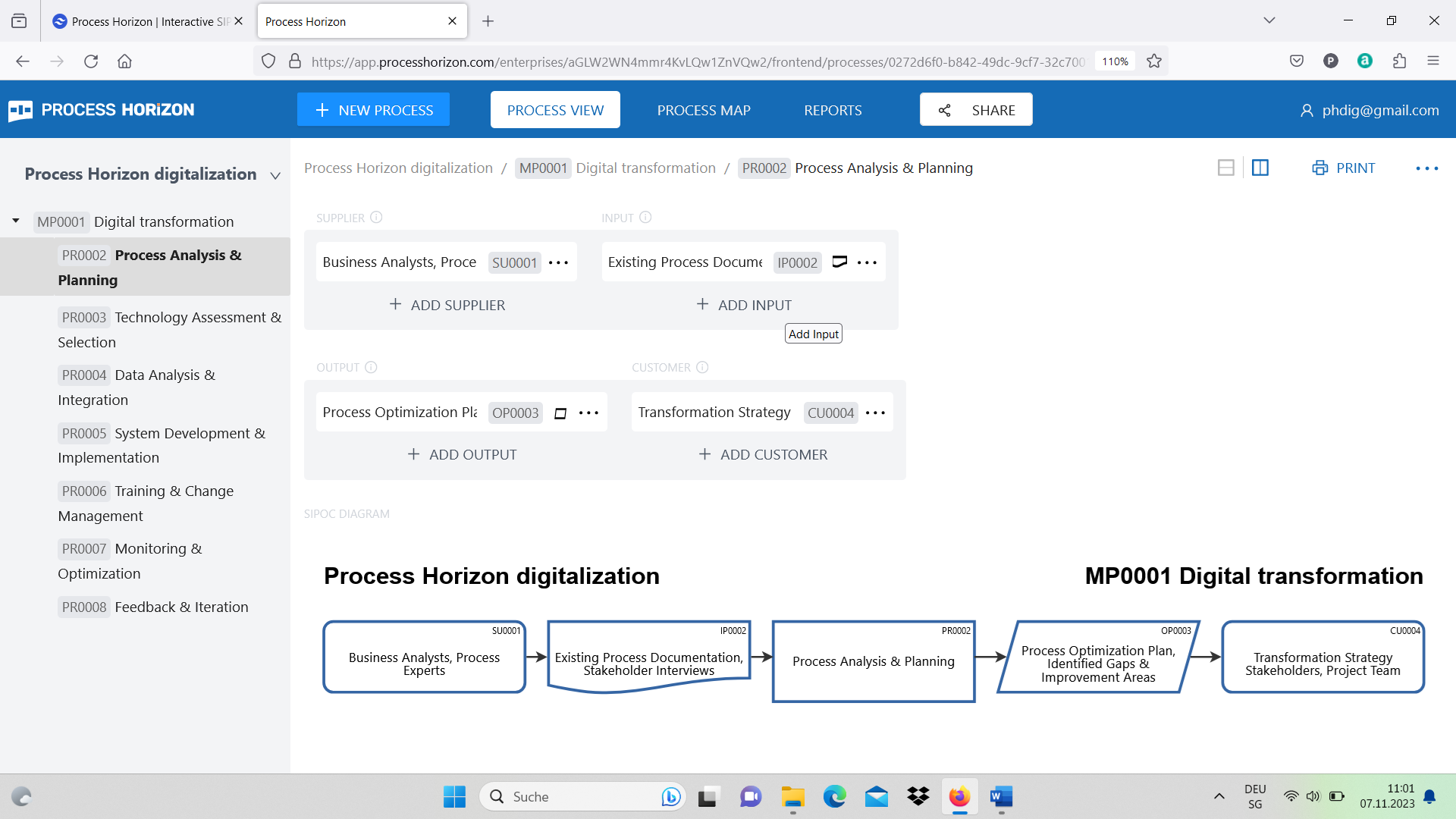 Via the Read-only link below, you can access and save this basic sandbox process model for digital transformation under your own project name and scamper and adapt this process model as suitable and export the automagically generated process map as a pdf document.
Further access to your new process model will be via the Read-only link created for your process model as shown in the share option.
https://app.processhorizon.com/enterprises/6hXwkN2XFMfJUARWYfjTsqQi/frontend
Within minutes you can get your customized joint process and data model as well as the resulting process map AllinONE in the ProcessHorizon web app.
And remember to make the world run better, it's process over data.