Creative intuitive & inspiring process vision modeling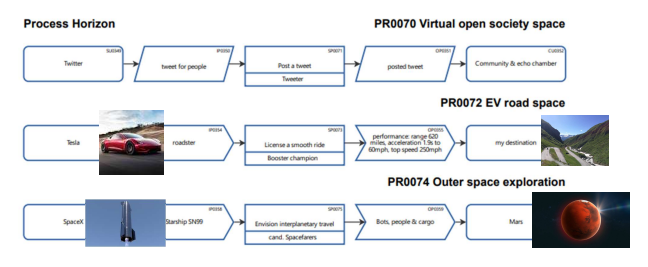 ProcessHorizon is a new interactive SIPOC process modeling web app enabling you to build processes iteratively like Lego brick by brick resp. object by object and eventually tie them together interactively to a mulitlayer end2end resp. hierarchical process flow model.
The business oriented SIPOC methodology will make you think in terms of your stakeholders and data & material in your input-output value chain from source to destination.
Supplier > Input > PROCESS > Output > Customer
Developing your process notions in useful SIPOC business notation instantly visualised as process diagrams and process maps by ProcessHorizon will get your ideas flowing iteratively from fuzzy to excellence.  
The innovative ProcessHorizon web app with integrated automated process intelligence will thus inspire to aim for new lighthouse horizons.
Der Weg ist das Ziel or what you will learn from iterative & automated SIPOC process modeling is as important as the resulting business process model.
Explore the smart ProcessHorizon web app on a free trial basis.