Business driven vs. IT driven business process modeling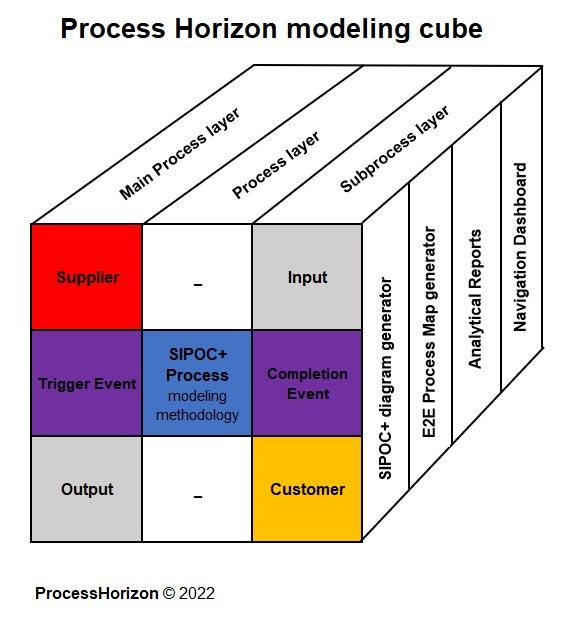 True business process modeling should be business strategy driven starting with the process landscape on main / key process level and should further support process decomposition layers as required by the organization.
The process modeling software should thus be IT supplier and technology independent but support notions like AI machine learning processes and integration into an IT enterprise landscape if required.
The process description resp. process objects definition should be easy to understand and use by all process stakeholders as facilitated by the time tested intuitive SIPOC methodology also propagated by the ISO 9001 QMS standard.
SIPOC notation: from source to destination                                                                     Supplier >  Input >  PROCESS > Output > Customer
The emerging end-to-end multi-layer process model should be visualized by an automated process map generated instantly by an interactive web tool with integrated process intelligence.
The visual process map should provide process understanding and transparency to all process stakeholders as the foundation for process performance, quality and compliance as well as for process improvements leading to process excellence.
A smart process modeling tool should also support a bottom-up approach at the process management or subprocess working level layer for collaborative process modeling & management.
The process design tool should be intuitive to use without any training or consultancy required for its effective use as highlighted above and provide a visual end-to-end process map generated at three different process layers as required as well as an inherent process documentation and analytical reporting from a process repository.
With the right user-friendly BPM tool anyone should be empowered to become a Process Champion.
Free trial of the new smart interactive Process Horizon web app: https://processhorizon.com