Automate Schengen visa application process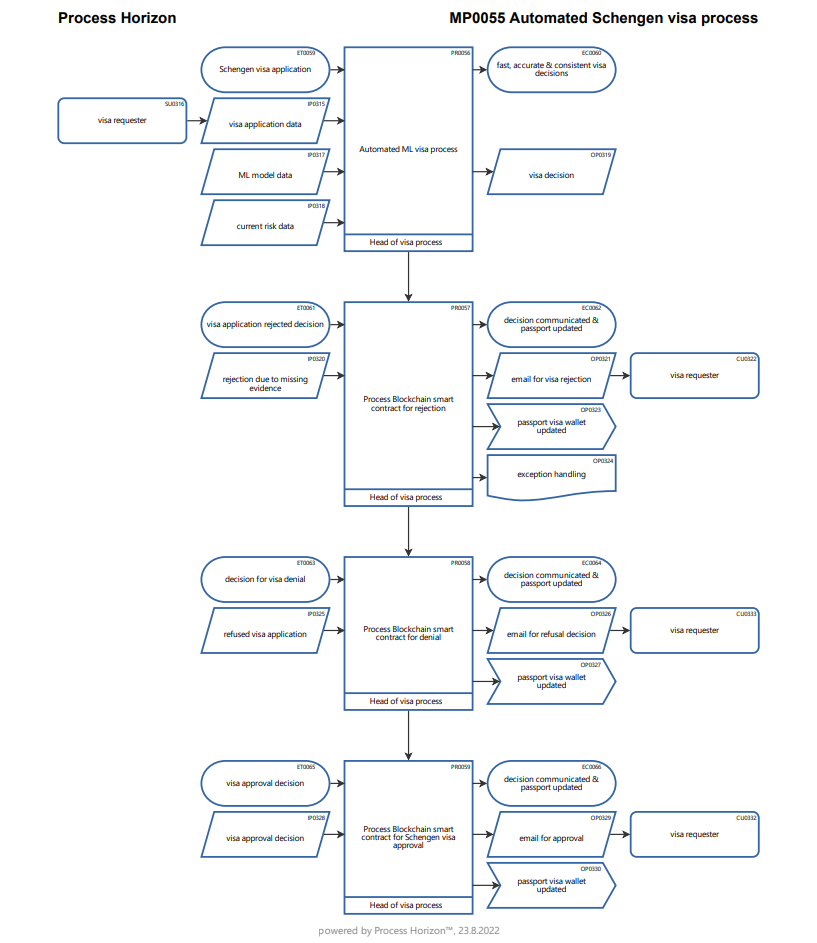 There is a golden opportunity for a total paradigm shift from today's paper-based face to face Schengen visa application processing to a fully automated AI Machine learning decision process for fast, accurate & consistent visa decisions scalable from about 15 million applications in 2017 to any number in the future yielding billions of Euros in annual savings. For a fully automated end-to-end process, a visa wallet will carry the visa information on the passport.
Such an AI Machine learning decision making process based on millions of past Schengen visa decisions will be more accurate and consistent than biased human decisions. Welcome to a free unbiased world !
I think this example of an AI decision making application is paradigmatic and if found problematic, this will be true for most of the new AI opportunities persued in business and other fields.    
Explore & design your own opportunities in the new smart Process Horizon web app: https://processhorizon.com